I got award! Sarah at 'The Stroller Ballet'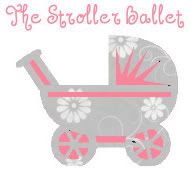 has bestowed upon me 'The Adorable Blog Award'
How nice is she? Her blog is awesome! She writes about her life with her daughter (the Peanut) and her husband. Her posts are humorous and candid and I love them...
I suppose that I should now bestow this award onto some other adorable blog...
I am going to pick 'The Girl' at
The Girl Next Door Grows Up
. Her blog is oh so awesome... I love her blog layout, I love what she posts about, and I love her new meme -
Feel Good Friday
.
So congrats to 'The Girl'... your blog is adorable!
And thanks again to Sarah at
'The Stroller Ballet'
... flattery is always appreciated!